Storytime
NOTE: We are not currently holding storytime.  Please follow us on Facebook or check back here for updates about when storytime will resume.
Storytime is held on Tuesdays at 10:30 am-check our calendar for an up to date schedule.
Storytime at the Osceola Public Library is Early Literacy Based fun for the whole family. There are songs, rhymes, finger-plays, and-of course-books! Following Storytime, join us for a fun craft or art project (some of these can be messy, so dress appropriately).
Every Storytime is crafted to support early literacy development. Books, rhymes, and activities are carefully selected and sequenced with the six aspects of early literacy in mind. You can see these in the diagram below-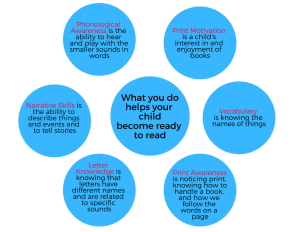 Upcoming Children's Events and Programming
Books, Reading, and MORE

From personal interest to educational research, BadgerLink provides Wisconsin residents with licensed trustworthy content not available from free search engines.

Find, order, download, or discover your next favorite read!
STREAM Kits are also available. STREAM stands for Science, Technology, Reading, Engineering, Art, and Math. Some are available for checkout. See our STREAM Kits Brochure for details.
1,000 Books Before Kindergarten
Register your little ones for this wonderful opportunity! Early Literacy prepares children for school and creates skills for lifelong learning. The average picture book takes about 5 minutes to read. That means you can get through the entire program in less than 15 minutes a day! Here's what you do:
Read! Any book counts-books read at library Storytime, books on CD, ebooks-you can even read the same book over and over!
Keep track! Use the app (provide link) or the packet provided by the library.
When you get to 100 books, come to the library for a prize!
When you get to 1,000 your child will receive a certificate, have their photo taken, and  get to choose a book to add to our library's collection and be the first to check it out!
For more information, see one of our friendly library staff.
Register here through Beanstack for 1,000 Books Before Kindergarten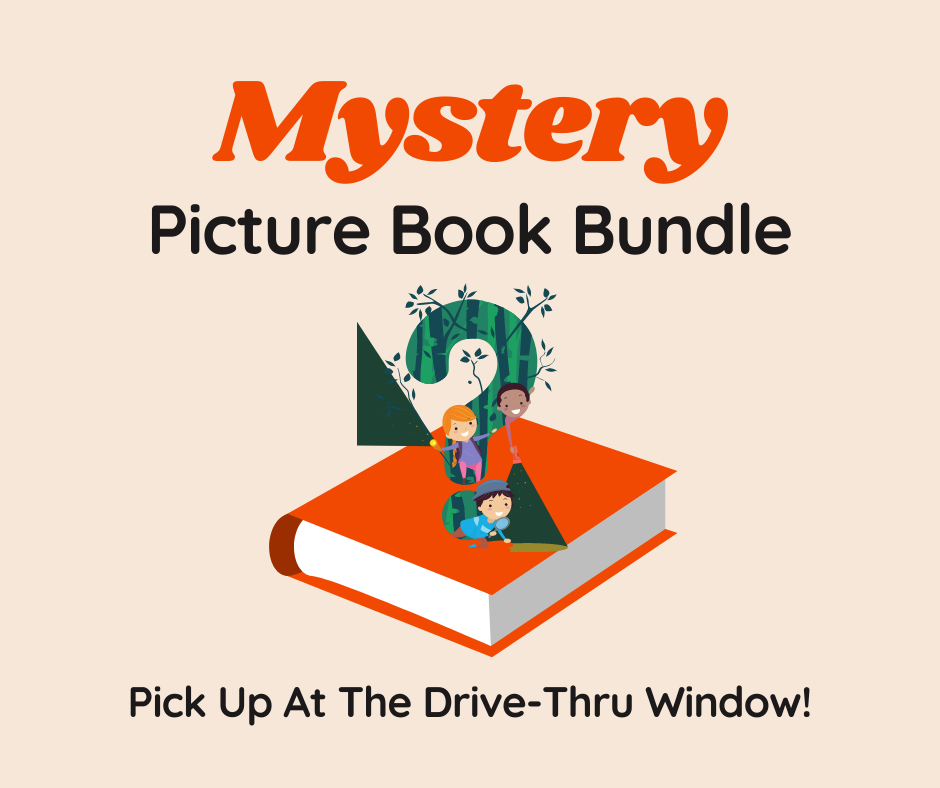 Mystery Picture Book Bundles
Having a hard time picking picture books for your kids? Let us do the work for you!  Pick up a mystery bundle today at the drive-thru window- no need to call ahead!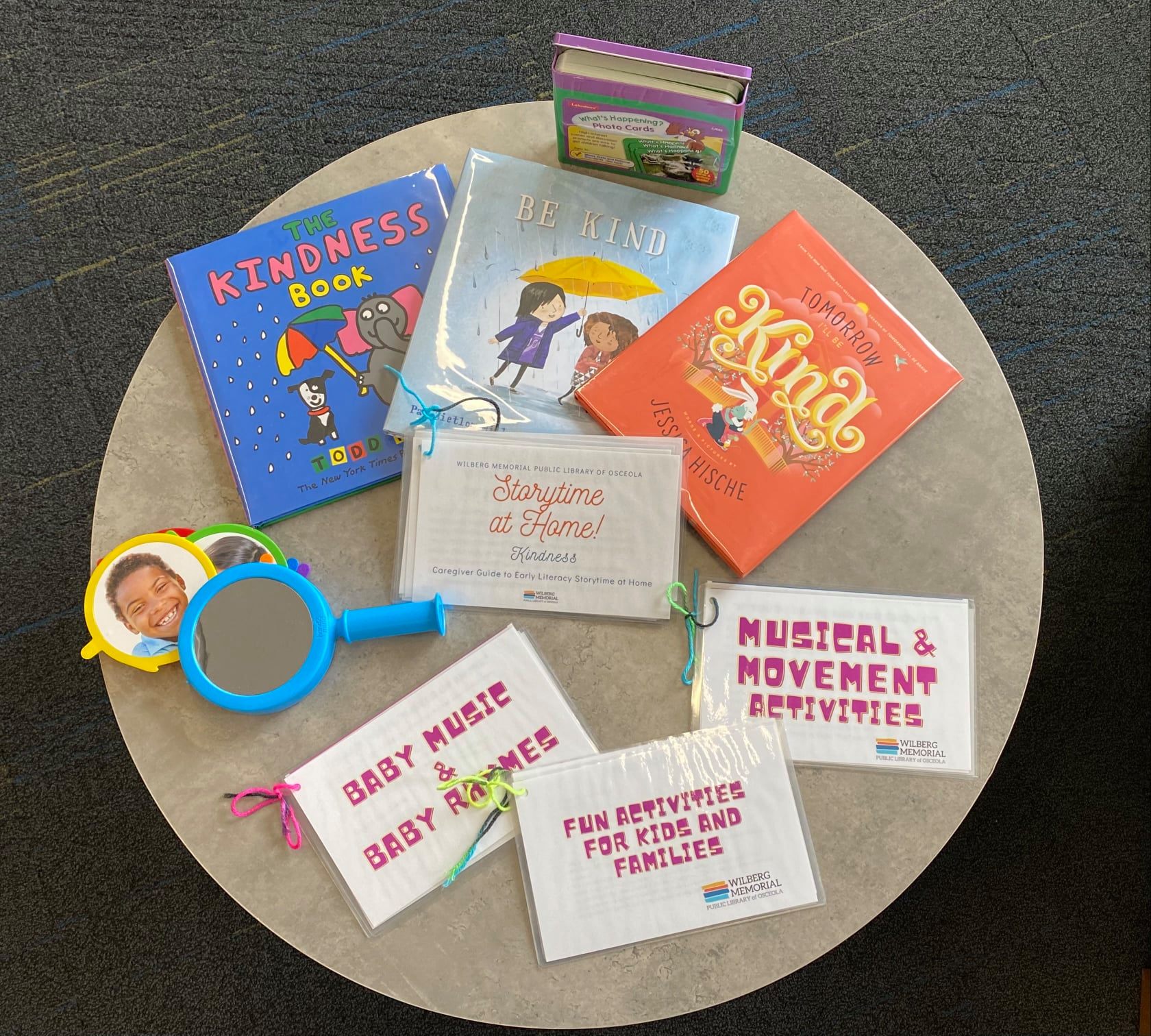 Storytime at Home
Even though we aren't holding storytime at the library right now, you can still hold your very own at home!  Call today to reserve a storytime kit, complete with supplies, books, and activity ideas!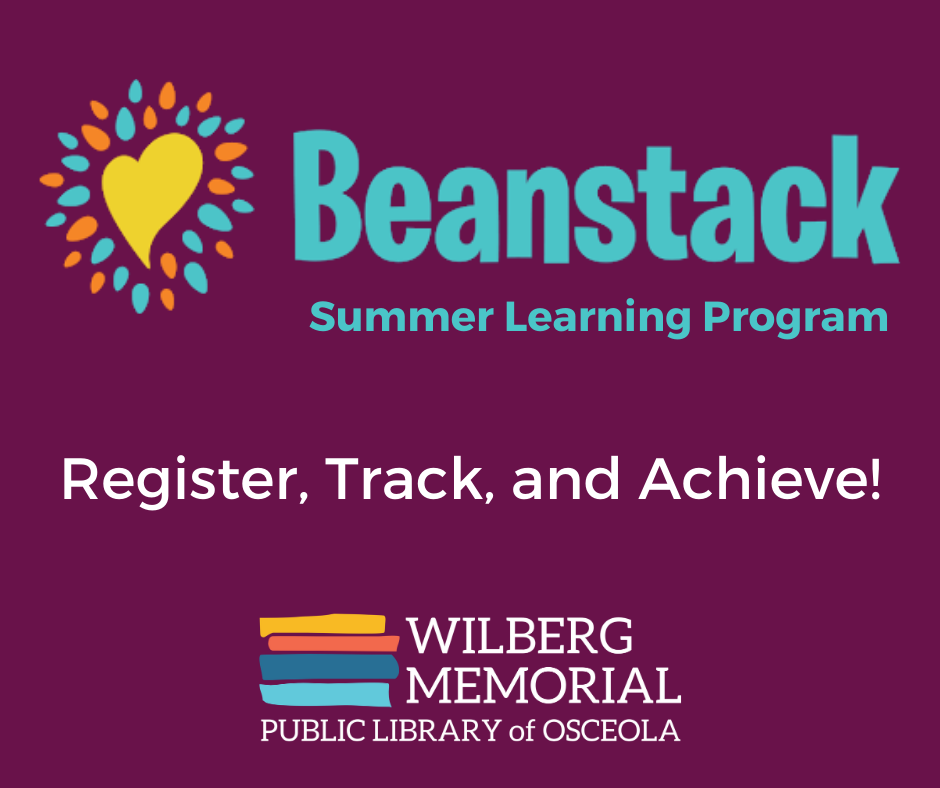 Beanstack Challenges
Join our Beanstack and track your childs reading while earning rewards!  Click here: Beanstack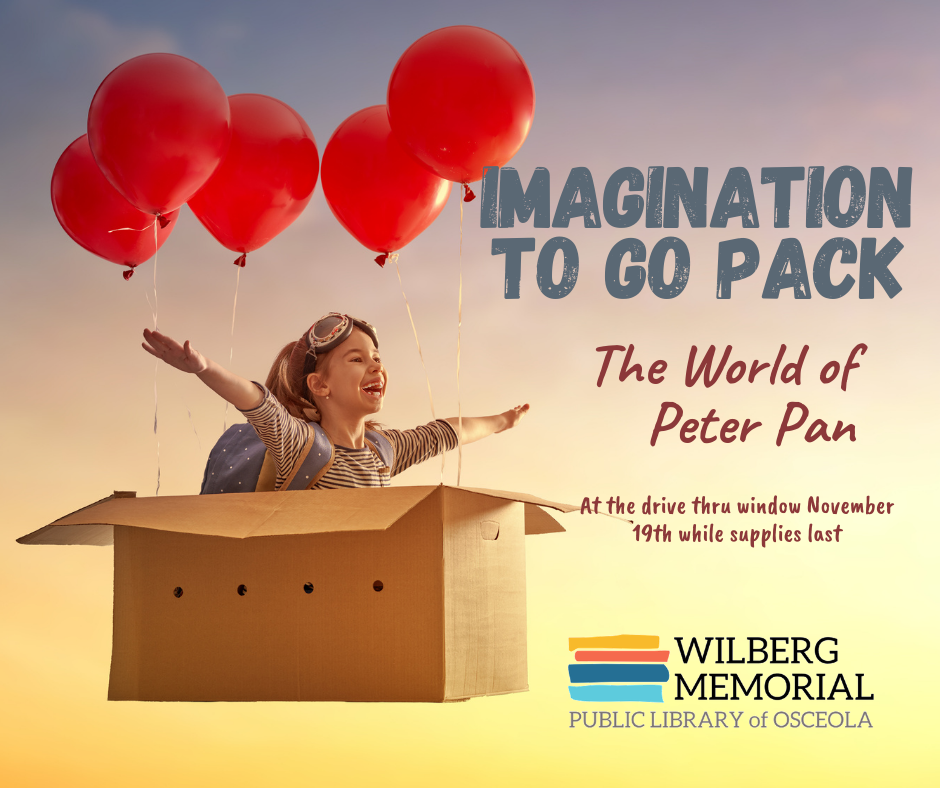 Kids Take-Home Kits
Every month we prepare themed take-home craft and activity kits for children to be picked up at the drive-thru window.  Follow us on Facebook or call us to learn about this month's kit!