WMPL Blog
Bookish History, Recommendations, and News
Couldn't make it to our Creator's Club present wrapping program?  Check out these YouTube videos for some quick tips!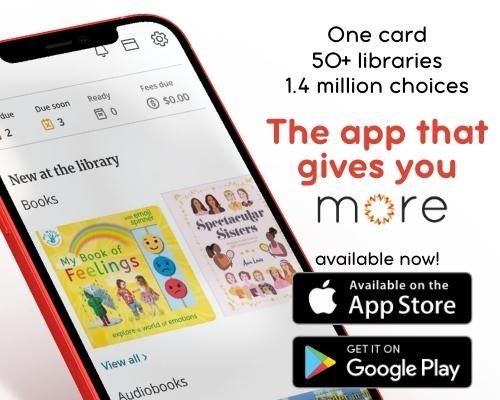 The new MORE app is now in app stores and ready for anyone to use! Search Google Play or the Apple App Store for "MORE Libraries." Tap on a title to place a hold–there isn't an option to place a hold from a list of search results Check out OverDrive ebooks and...
Community Conversations: Just Getting Started By: Shelby Friendshuh- WMPL Library Director When I was first introduced to the Libraries Transforming Communities: Focus on Small and Rural Libraries grant, an initiative of the American Library Association...
Who says kids get to have all the fun? The WMPL now offers a Summer Reading Challenge For the Grownups in Beanstack! If you don't have a Beanstack account yet--sign up--it's easy, free, and has an app for on the go logging. Once you've registered for the challenge,...
Reading has many cognitive benefits and is especially important over the summer months. By participating in our library's Summer Learning Program, kids and teens will be ready to learn and engage at the start of the next school year. Due to the ongoing public health...
In 2017 Jeremiah Maki generously donated Mr. Licky, a Ball Python, to the Osceola Public Library.  Since then, Mr. Licky has become an important part of our library family.  He can be found in his tank in our children's area or maybe giving one of the staff members a...
Want to learn more about book history? We are going to be running a series of social media posts that feature the unique publishing history of some of the most famous books of our time. Keep an eye out and maybe you'll learn more about your favorite book! This week we...
Looking for something to read or watch in the new year? Here are some of the WMPL staff's favorites from 2020. See something that interests you, order it from the MORE catalog, www.more.lib.wi.us, or give us a call and we will be happy to help you request an item. ...